WHO WE ARE
A Vertically-Integrated Manufacturer and Distributor of Home Improvement Products
With over 1,600 employees and 3 global factories, Midwest Air Technologies Inc. has consistently met the needs of our customers. Through our 3 distribution centers, totaling over 1 million square feet of warehouse space across the country, we can effectively execute the delivery of our products to our customers across North America.

We manufacture and distribute quality products delivering safety, security, and a polished aesthetic to your property. Chain link, agricultural, and residential fencing options are offered under the YardGard® and FarmGard® brands. Under Gilbert & Bennett®, we offer a vast array of outdoor living products and lawn and garden accessories. We also feature numerous plant support products under Gardener's Blue Ribbon®. Our Pet Essentials® line of pet containment and other accessories ensure that your pets are secure and safe.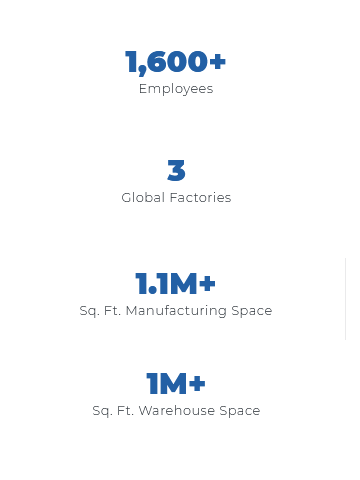 We have multiple production facilities worldwide and have recently invested in 4 vertically integrated production facilities in Hai Phong, Vietnam. The 700K square foot manufacturing campus is strategically located within 10 miles of Hai Phong Port. We also have production facilities located in Tianjin and Qingdao, China, with over 425K square feet of manufacturing space.
We have the facilities to meet our customers' demands, with approximately 900K sq. feet of domestic warehouse space across our three distribution centers. Positioned strategically in the eastern, central, and western regions of the United States, our warehouses ensure timely delivery of our product to our customers across the country. Our U.S. distribution centers are located in Charlotte, NC, Mesquite, TX, and Riverside, CA.